Reusable Outdoor Protection Face Mask with Bluetooth Earphone Earbuds Earpiece Headphones headset Auriculares Audífonos Fones De Ouvido Accept ODM OEM Custom logo Wholesale Dropshipping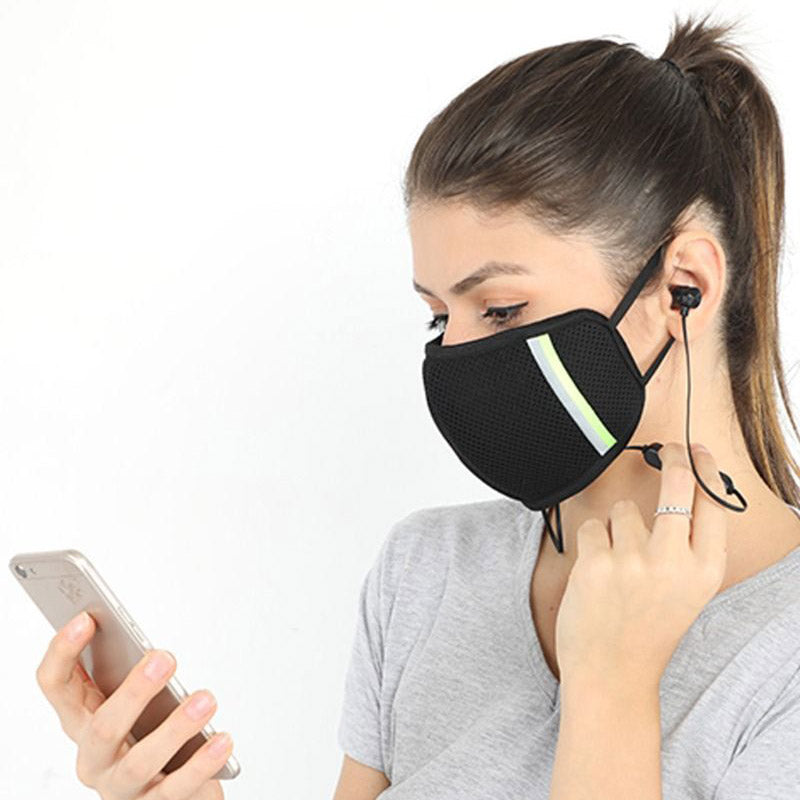 Engineered with a 6-layered triple filtration system, the CARE BEATS reusable outdoor protection mask is your perfect outdoor essential.
First of its Kind: This mask has an inbuilt & removable Bluetooth headset (Earphones & Mic) for STYLE & Convenience.
Carefully designed for all weather conditions, keeping breathability and comfort in mind, this reusable outdoor protection mask keeps you safe from dangerous microbes, pollutants, dust, particulate matter, smoke from vehicle exhausts, factories, etc.
This value for money mask is reusable after gentle hand washes.
This package contains: Pack of 1 mask (Color: Black, Size: Free Size)
The Care Beats mask has been tested as per high standards that are widely accepted. All North Republic Outdoor Protection Masks deliver exceptionally high levels of protection.
FEATURES & BENEFITS:
Detachable Bluetooth Headset: The Mask has inbuilt & removable Bluetooth earphones with Mic. To listen to music, make phone calls, and be unique!
Fluid splash resistant: Protects against accidental fluid/sneeze droplets from reaching the user's nose and mouth.
Breathable: Carefully designed for all weather conditions keeping breathability and comfort in mind.
Comfortable: Innovative design for universal fit. Soft, elastic earloops for extra comfort. Low heat build-up. Accommodates all facial movements
Adjustable: It has an adjustable & bendable Nose Clip for better fit, comfort and for enhanced protection
Care & Protection: Anti Dust, Anti Smoke, and Anti Bacterial. Wider face coverage for maximum protection
Reusable & Washable: It can be used after gentle hand washes. It is recommended to wash it after everyday use.
Convenient: Minimal eyewear fogging. Convenient flat-fold design for easy storage
For Everyone: This is a Unisex face mask and is suitable for all adults. Men with beards can also comfortably wear it.

-One small electric fans and a washable, high-efficiency, multi-layered filter to create a clean
All the products passed SGS,ROHS ,Reach,Most have passed CE,UL Certification
ePacket is 7-25days that is lowest way .
FEDEX/DHL shipping is Fastest Way about 3-7days
if you need more we also can ship it by sea ,That is Slowly But that is low price .
if you have any questions about products please feel free to contact us.We will reply you soon.We accept OEM ODM Wholesale orders.